Spring is a special time in Canada. As we emerge from hibernation and trade in our winter boots for shoes we actually like, undeniable excitement is in the air. The human desire to eat, drink, and be merry dates back millennia, and who are we to break tradition?
With that signature pop, bubbly is loved the world over and synonymous with celebration. While the lay-sipper may not be able to distinguish a cava seco from a prosecco brut in a blind taste test, the true romance of wine is uncorked by its story.
Okay, quick history lesson. Stay with me here– there will be alcohol in the end, I promise.
Before the days of celebrity-made spirits, in which actors between roles private label their own brand of booze, winemaking was a humble family affair carefully passed down for generations. Traditional viticulture is a painstaking process wherein families honour the land– all without a drop of pretentiousness.
Born in northeastern Italy, prosecco has been a staple of Italian life since the 1500s. It's not just for celebrations either, it's common to enjoy the bubbles on a sunny afternoon in the hillside. Perhaps the Italians just have a greater appreciation for the magic of everyday life than here in Canada. After all, they are the people that made limoncello out of lemons, so just imagine what they can do with grapes.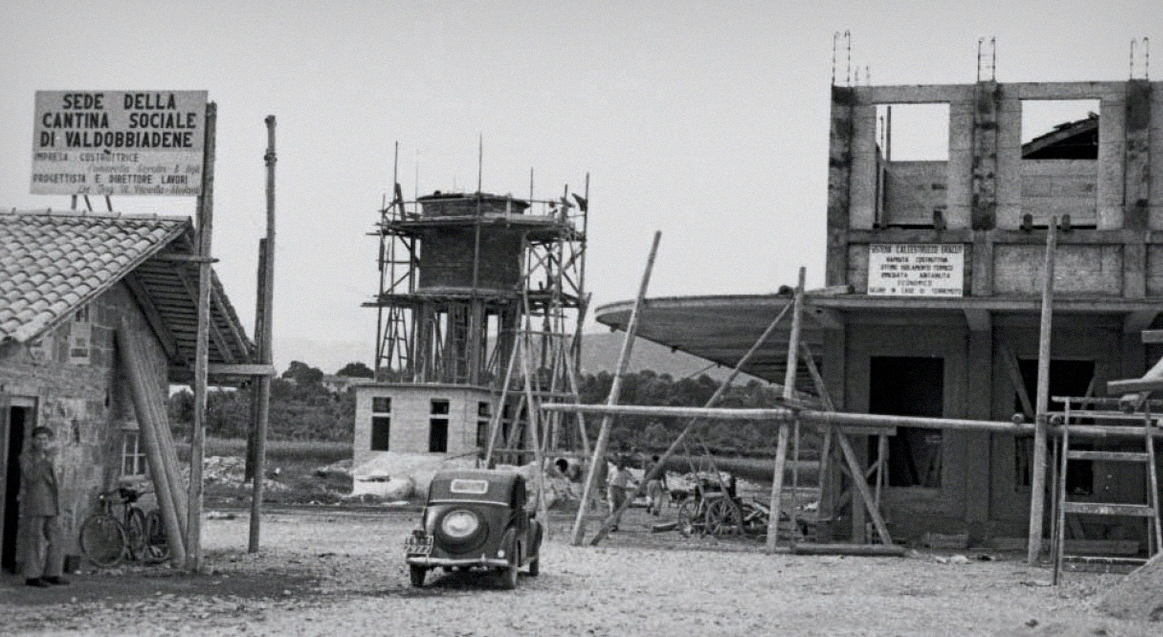 "Headquarters of the Valdobbiadene winery" – Photo courtesy of Val d'Oca
Enter: Val d'Oca winery of Valdobbiadene, Veneto. It was founded in 1952 as a social enterprise seeking to heal the devastating wounds left behind in the land, economy, and human spirit after the Second World War. Composed of 129 dedicated entrepreneurs of the earth, the winery is first and foremost a collective which equally shares its duties and successes.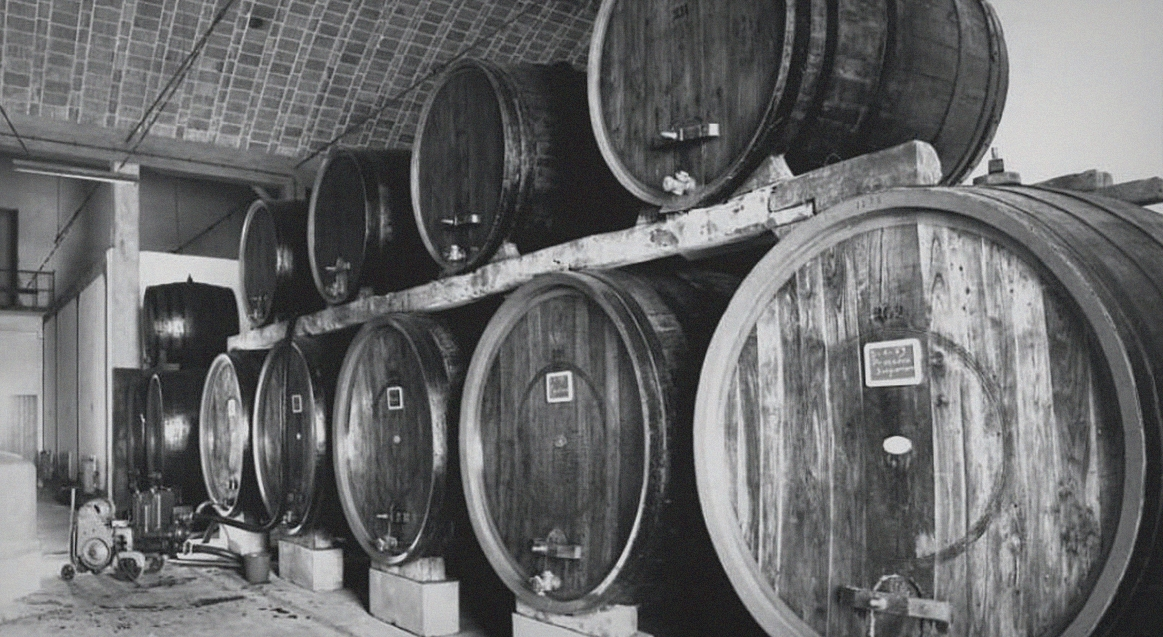 Photo courtesy of Val d'Oca
Today Val d'Oca has grown to 600 members and their social responsibility hasn't gone unnoticed– the winery won first place in the prestigious AGRIcoltura 100, an award recognizing sustainability across Italian agriculture.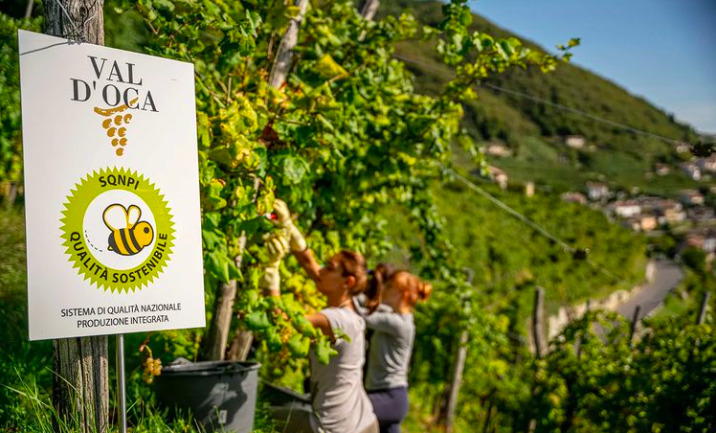 Photo courtesy of Val d'Oca
The winery uses vast networks of solar panels to power its warehouses. Water is cleverly conserved by reusing natural heat from thermal conditioning, limiting evaporation. Even broken glass, bottles, and packaging are recovered for reuse. The winery stewards the land by sharing its signature style of traditionalism and modern efficiency with the next generation.
This success comes on the heels of the winery's 70th birthday, where today its members celebrate resilience and rebirth. Each bottle is a testament to dedication and true gratitude for the land.
Which, by the way, is breathtaking: steep, rolling hills and networks of neatly-lined rows of lush vines stretch across the landscape. It's been a UNESCO World Heritage Site since 2019. Val d'Oca is nestled within the unique terroir of Prosecco Superiore, and its wine bears the label of DOCG, the highest possible quality of Italian wine.
Photo courtesy of Val d'Oca
Val d'Oca is a breath of fresh air in its commitment to preserving the land, fortifying the economy, and of course, delicious wine.
Okay enough history, let's get to the drinking.
Here are three takes on how to drink the world's favourite bubbly: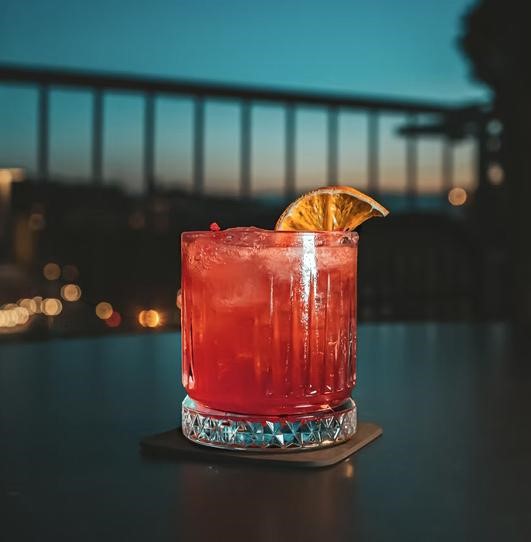 2 oz Campari 1 oz soda water 2 oz Val d'Oca prosecco Olives or orange slice
The Campari Spritz is like the cooler, older sister to the patio-favourite, Aperol Spritz. Campari is brilliant red with deeper, more complex flavours than Aperol and a touch of pleasant bitterness. Top things off with a splash of soda water and Val d'Oca prosecco for the perfect crisp, light afternoon cocktail.
In a rocks glass with ice, add Campari and stir well until chilled. Add soda water and Val d'Oca prosecco and stir gently until just combined.
Garnish with a briny green olive or an orange slice for some citrusy sweetness.
Serve immediately and enjoy in the spring sunshine.
Bartender tip: Well-chilled spirits are the key to a great drink, and are oft-overlooked in the home bar– it separates the bartenders from the bar flies. Stir until the sides of the glass are chilled to the touch and slightly frosty, about 30 rotations.
Venetian 75
1.5 oz Italian gin
0.25 oz lemon juice
0.5 oz limoncello
2 oz Val d'Oca prosecco
A riff on the classic French 75, the Venetian 75 is bright and lemony with balanced sweetness. We swap the traditional simple syrup for limoncello and the result is an easy-drinking, refreshing cocktail that will make you feel like you're basking in the sunshine on a Venetian patio.
To a mixing glass with ice, add gin, limoncello, and lemon juice. Stir very well and strain into a flute glass, discarding the ice. Top with prosecco and stir gently until just combined. Garnish with a lemon twist and serve to those you love.
Bartender tip: While it looks impressive, shaking cocktails all night gets old quickly and is often unnecessary. Do not, under any circumstances, shake your gin! James Bond was dead wrong on this one, the aeration dissipates the delicate top notes, leaving you with a harsher tasting gin devoid of its delicate flavours. Put the shaker down and thank me later.
Don't want the dishes? Nothing beats the simplicity of a glass of well-made prosecco. It's best enjoyed at 6-8°C, just a few degrees above fridge temperature, as an apperitif before dinner.
Bartender tip: No need to be precious about glassware: Italians have been known to sip the effervescent libation from standard wine glasses, flutes, and even the occasional rocks glass. A wider rim allows the nose to fully experience the array of aromatics dancing in the glass.