Inspiring Canadian Female Founder Series
NKPR is founded by Natasha Koifman in 2002. NKPR is a full-service public relations, advertising, talent, marketing, and digital agency that offers creative solutions tailored for each of their clients to meet their objectives. The company is celebrating 20 years in business and is located in Toronto. Natasha shares with us her entrepreneurial journey, advice to other female founders and the importance of giving back to the community.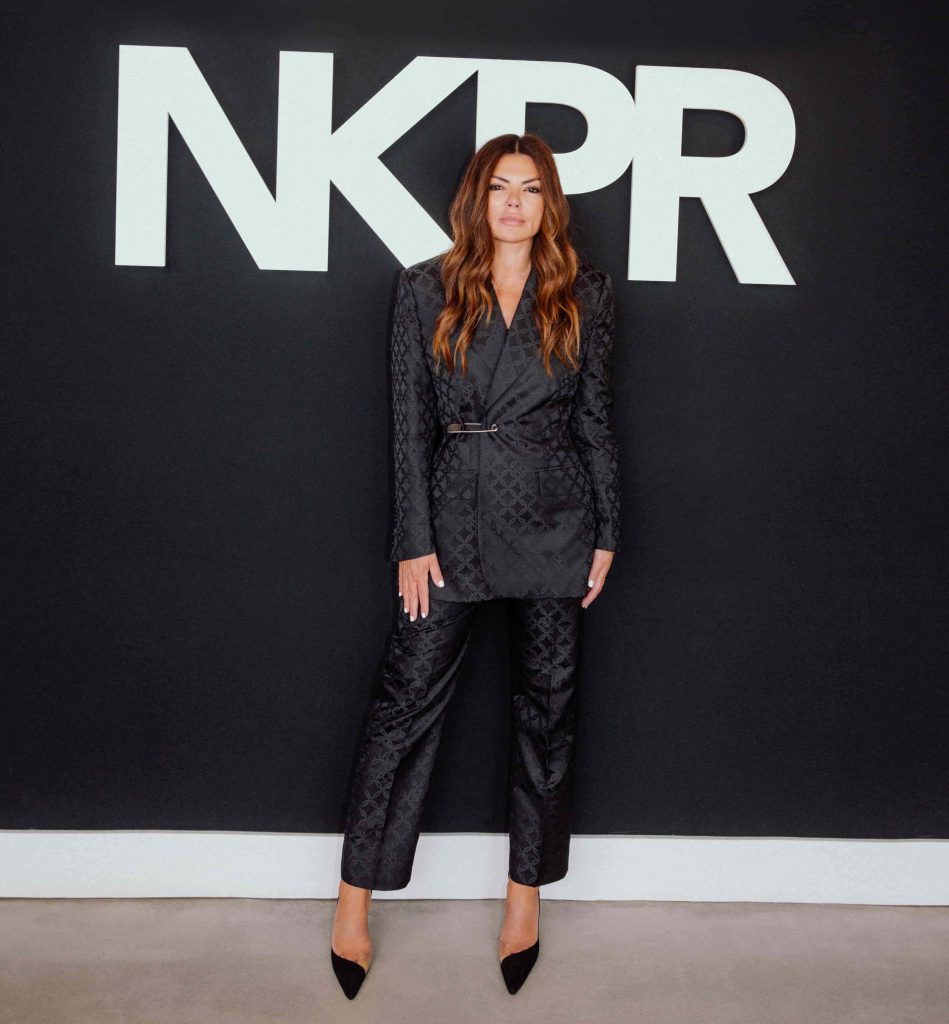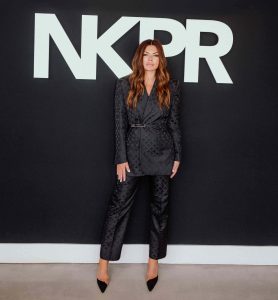 1.) What inspired you to start NKPR? Tell us your background in the industry and why you selected Toronto as home for your business.
I started my career working on the media side, as a journalist splitting my time between NYC and Toronto. Because I developed an understanding of what made a story interesting and press-worthy, I wanted to switch to the PR side, so I returned to Toronto full-time to pursue that. I was working at an agency where I was required to promote any project that came across my desk, and despite me bringing in a lot of revenue, I was always made to feel replaceable. I decided I wanted to place a bet on myself, and launch my own business, where I got to pick and choose who and what I worked on. 20+ years later, this principle still guides us – at NKPR, we turn away as much business as we take on because we only work with brands or people we believe in and feel passionate about.
2.) What were some of your major setbacks when building your agency? How did you overcome them? Can you share with us your biggest accomplishments so far?
One of my earliest learnings was that you should always hire someone who can do what you can't. My first hire wasn't another publicist, rather someone to manage operations. This allowed me to focus on delivering meaningful results for my clients and growing my business, while operations could manage the administrative work.
One of my biggest accomplishments is being able to dedicate time to mentorship, to allow those around me to grow and thrive. A highlight of my role is being able to support the development of my team, working with so many different personalities to help them become the best versions of themselves. I also love supporting females who have great ideas but just need a little help to make bring them to life and amplify – it's why we launched the NKPR Women's Entrepreneurship Grant, awarding one business leader over $20K in funding and services. I believe that as women, we need to support one another. Men do it all the time without giving it a second thought, but women tend to be more competitive with one another. There is room for all of us to be successful!
3.) What is success to you? When did you finally realize that your business is a successful business? Tell us why giving back and philanthropy is important to you and why other businesses should have the same mindset.
Success to me is being in a position to choose how I spend my time. One thing I've learned in the 20 years of owning my own business is that time is our most precious commodity. I
don't want to spend my time working with people who don't make me feel good. Being in a position where I can choose who I work with, and what I say yes to, is how I measure success.
It is my firm belief that we should leave the world a better place than when we entered it. When I launched NKPR, it was important that cause was integrated not only into the work we did with our clients, but into our corporate culture as an agency. One of the highlights is definitely the work we've done with Artists for Peace and Justice, an organization that I helped launch in 2009 that supports education in Haiti. Through our fundraising events and initiatives, we've been able to raise over $33M, which has allowed over 27,000 high school students the opportunity for an education that they otherwise wouldn't have gotten.
4.) What is the importance of evolving and growing when it comes to owning a business? Can you share some advice with other female founders and the importance of persevering and pursuing passions?
I remember once an employee telling me that they had learned all they needed to learn about PR. I looked at them and laughed and told them that the only time I'll be done learning is when I'm dead! Every single day I learn something new. The magic of my industry is that it's ever evolving – the landscape and the tools in our toolbox change, giving us something new and exciting to sink our teeth into to deliver results that matter for our clients. If I wasn't open to growing and evolving, I wouldn't have a business- it's as simple as that.
My advice for other female founders is to stay true to your values. There is constant pressure, especially with social media, to fit into a specific mold or to mimic what you see other successful individuals do. Instead, focus on what matters most to YOU and make your decisions based on that, and that alone. Work hard, trust your gut and keep going – success doesn't happen overnight.
5.) What is next for NKPR? How do you plan to evolve in the next coming years and tell us the importance of picking the right team. How do you keep them motivated and excited?
We have an exciting 2023 ahead! A few sneak peeks – we'll be hosting a 1-day conference in the spring, undertaking an office move to our own newly owned building, huge programming for TIFF, seasonal previews, and lots more!
Picking the right team is important, but empowering the team to grow is what makes the most impact. I always say that you can teach a skill set but you can't teach attitude or willingness to learn, so we focus on hiring team members who want to become the best versions of themselves and who care about the work and one another. Putting together a team who shares these values motivates all of us, myself included, and makes us excited to deliver the best results each and every day!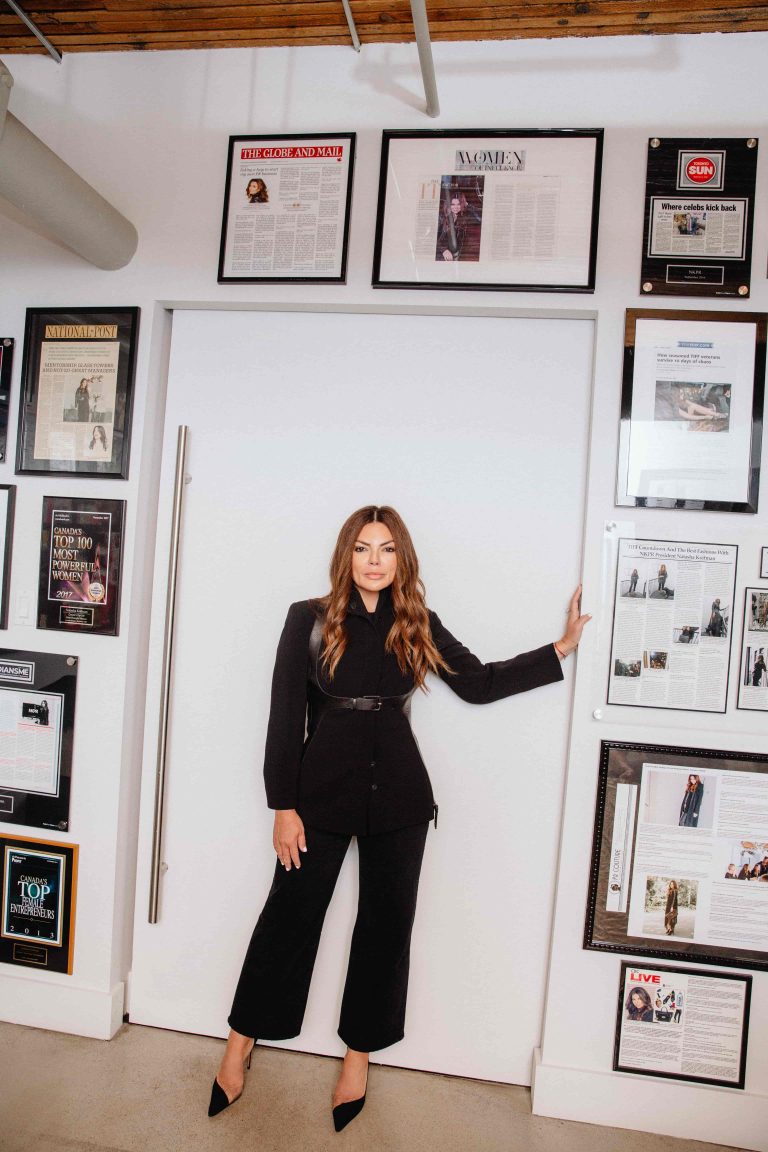 NATASHA BIO:
Natasha Koifman is the founder and president of NKPR, one of North America's most recognized PR, talent management, and digital agencies. With an established footprint in Toronto, New York, and Los
Angeles, NKPR has extensive experience working with national and international brands including Sorel, Swarovski, TD Bank, Tim Hortons, Dior, MCM, Lanterra Developments, Urban Barn, and Lightspeed, amongst others.
Known as a business leader, tastemaker, public relations professional, and content curator, Natasha is celebrated as one of Canada's most influential and innovative women in business and style. She has been featured in leading outlets such as Vogue Business, WWD, Entertainment Tonight, and the Globe and Mail, has delivered an acclaimed TedTalk and is a three-time recipient of WXN's Top 100 Most Powerful Woman.
Constantly innovating, Natasha developed her digital media presence ahead of the curve through meaningful content generation and by building connections to a dedicated audience across Canada and the US. Natasha delivers of-the-moment and thoughtful content related to style, business, pop-culture, real estate, and current events.
In July 2021, Natasha became the first North American publicist to license her name to a condominium. Natasha The Residences is presented by luxury builder Lanterra Developments and designed with Studio Munge.
Instagram: https://www.instagram.com/natashankpr/
Facebook: https://www.facebook.com/nkpr.agency
Twitter: https://twitter.com/natashankpr
Website: https://nkpr.net/