Our Inspiring Canadian Female Founder Series is all about highlighting some our country's most inspiring and successful entrepreneurs who are making an impact and who have created a business to help Canadians live their best.
Dina Pugliese-Mirkovich is not only an award-winning TV host but she is also a successful business woman who owns clean beauty brand, The Care Principle. We chatted with Dina to talk about her growing brand, her inspiring journey as an entrepreneur.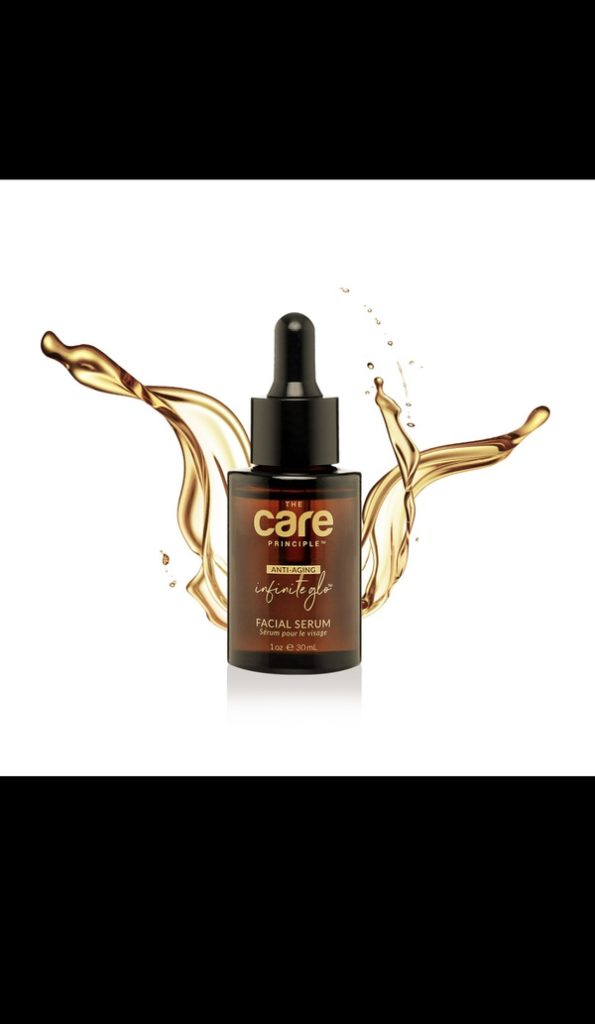 1.) Tell us about The Care Principle and what made you decide to get into the clean beauty industry? Can you tell us some of the highlights in your entrepreneurial journey since you opened the company?
In 2014, I made major lifestyle changes to my diet and beauty routine. It all stemmed from having family fall ill, one after another, all in their early 40s. I was spending my days doing all that I could…praying for them, sitting by their hospital beds and being there during doctors appointments and while receiving treatments. I couldn't believe any of it was happening, I felt helpless and needed to do something about it. I started doing a deep dive into what we can be done to lessen our daily toxic load, not just with the food that we eat, but with what we put on our bodies too. Our skin is our largest organ, a sponge that can absorb up to 60 per cent of what we put on it…so I made a commitment right then and there to put something truly clean and effective out into the world for my family (and anyone else who was interested), without worrying about what's inside. I wanted to make something that would make all of us feel good about using it, and that's how my clean beauty line called The Care Principle, was born. I wasn't sure if others would be interested or willing to try, but they were (I sold out within a couple of days) and I knew that the need was most certainly there. I have been moved to tears by some of the beautiful stories shared. It's been a true labour of love and I haven't looked back since. Now it's a matter of continuing to grow the line so that we have even more truly clean and effective products to enjoy.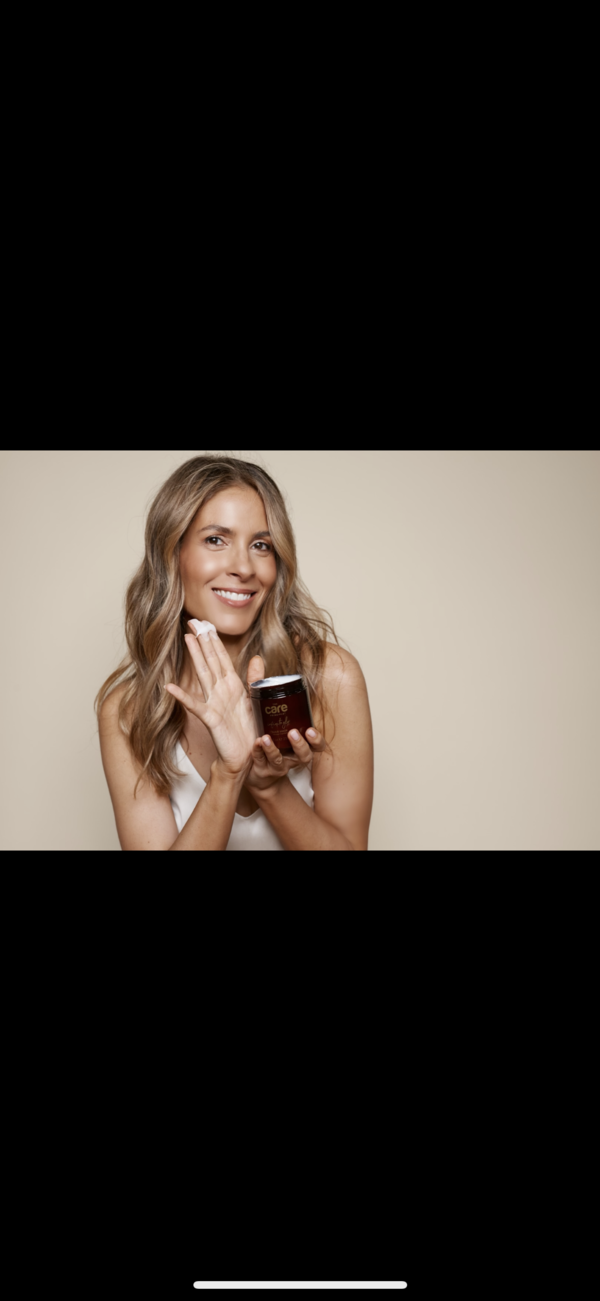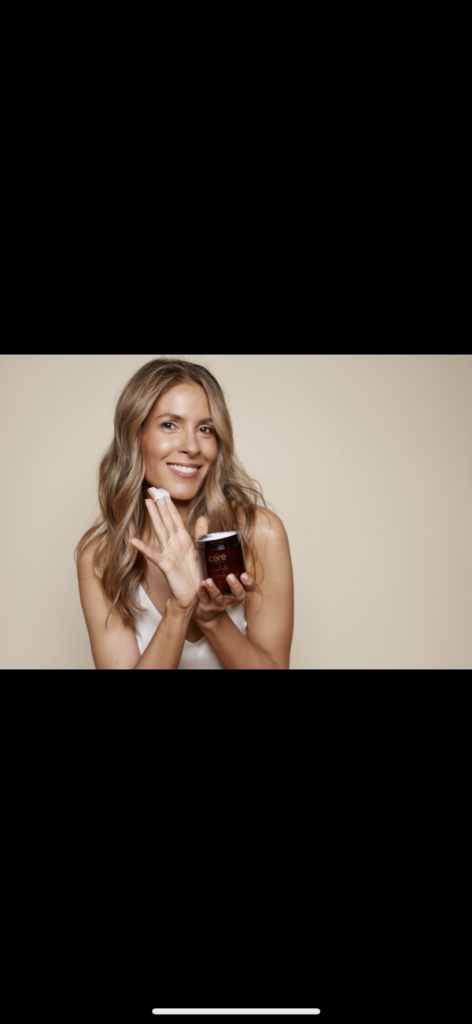 2.) Can you share with us some setbacks you've had as an entrepreneur? When did you start seeing your business do well. As a founder, what are some of your priorities and your most memorable achievements having your own company?
The pandemic hit shortly after I launched The Care Principle (back in October 2019), which meant sourcing ingredients became increasingly difficult, (as did waiting for the labs to put me back in line to fulfill new orders). I've been out of stock on certain products a few times now, but I am so grateful for the patience and loyalty of my TCP community who have been so understanding every single time. This is a true passion project for me (while also working as a co-host on a very demanding morning show for the past 16 years) and growing pains keep happening…like running out of product and not timing the replenishment of orders just right. I get sick to my stomach every time it happens because I know I am letting people down. It's so hard to gauge it all because the shelf life of natural products is short, so the timing is crucial. I am learning as I go and hope to have smaller and fewer bumps along the road. The fact that people are willing to wait means the world to me. Or, that they tell me they went back to an old favorite or tried something else while they wait, only to come back to The Care Principle because they much prefer the results, the efficacy, the all-natural ingredients and the price point. That also means a ton to me and speaks volumes to the formulas I work so hard on. I test and tweak each one for months and months before they are ready to share. I can't believe it's been over 3 years already. I feel blessed to be a little tadpole swimming in the vast ocean that is the beauty industry. I am deeply grateful for my small (but mighty) TCP team to help me navigate these waters, and for my growing school of TCP community fish, who are swimming right along with me.
3.) There are many clean beauty brands out there, how does your brand stand out from the others?
I've always said "what good is organic produce if no one can afford to buy it?" Price point is a crucial part of my business ethos. A truly clean beauty line needs to be as affordable as possible, so that more people can enjoy it. My ethos from the jump was based on The Golden Rule. To do unto others as you want done unto you. Hence the name, The Care Principle. To put good out into the world. To take care of one another and to make truly clean products as accessible as possible. I make it a priority to have every single beauty product be the most clean and effective on the market, at the most affordable price. Every single formula is all thriller, no filler. Jam-packed with the most premium quality, plant-based ingredients inside. I always encourage people to read the list of ingredients in my line. I'm super proud of how clean they are. From the serums, to the deodorants, to the cosmetics, to the shampoo. You will feel the rich formulas get to work, at the best price point, without ever compromising the quality of the ingredients inside.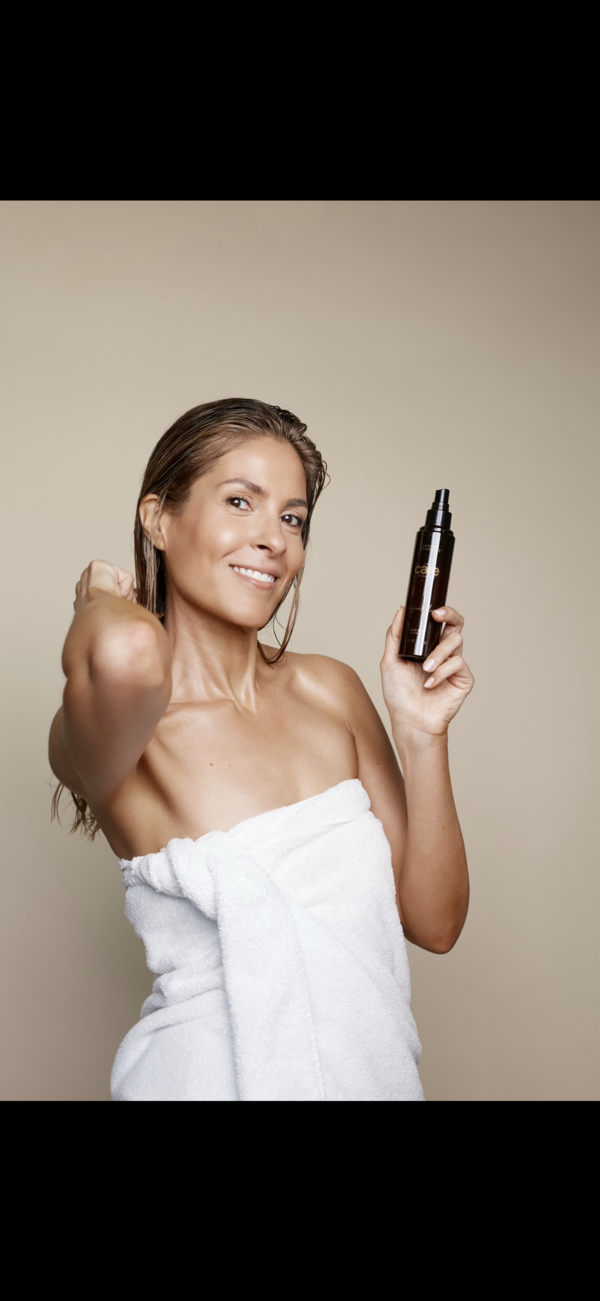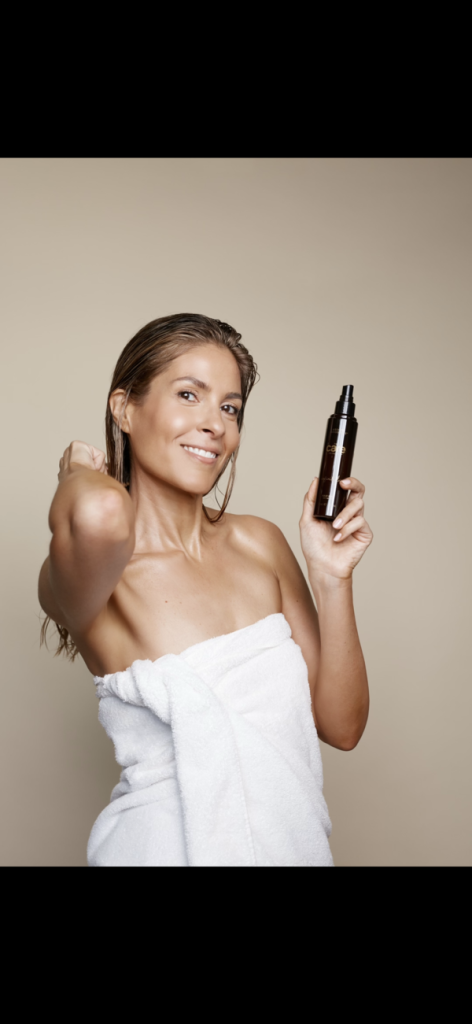 4.) Can you give some advice to Canadian female founders who are just starting out?
There have been dozens of times that I've wanted to quit. From before launch, to every time I am researching and developing a new product (and want to give up by the 17th try)…to a new unforeseen business challenge I'm not sure I have the mental capacity or skill set to tackle. My husband has talked me off the ledge more times than I can count. Find your mentor, your rock to lean on during those challenging times, and remind yourself why you wanted to start your business in the first place. Let that passion and spark serve as a motivator to help you get through the lows. That and reading amazing comments from grateful customers fuels me to keep on going like you don't even know.
5.) What is next for your company and how do you plan to evolve your business?
I am constantly testing and developing new products. Wait til you see what else is coming up! And I plan to continue growing slowly and organically, while giving myself the time needed to keep learning as I do. My community of customers are always telling me what they would love to see next. And I am always listening and working on more. But as the saying goes, good things come with time. I recently launched my clean haircare line. It took a year and a half to get it right. But man is it ever amazing to hear the wonderful feedback when others love it too. The fact that they come back time and time again fills my heart right up. That's what makes the struggles well worth it. I am building a true clean beauty brand and community…and this community is reaping the benefits for them and their loved ones who are using clean beauty too. They face the day with one less worry and one added joy through clean, toxin-free, self-care. Every small step towards lessening our toxic load adds up. Especially since the average woman can wear up to 126 different cosmetic chemicals (many of them toxic) by the time they leave the house in the morning. When using The Care Principle products, they have one less stress in their day and that motivates the heck out of me to keep providing more clean options for all of us to enjoy. And that's a whole lot to feel good about.
Website: Thecareprinciple.com